Leadership Team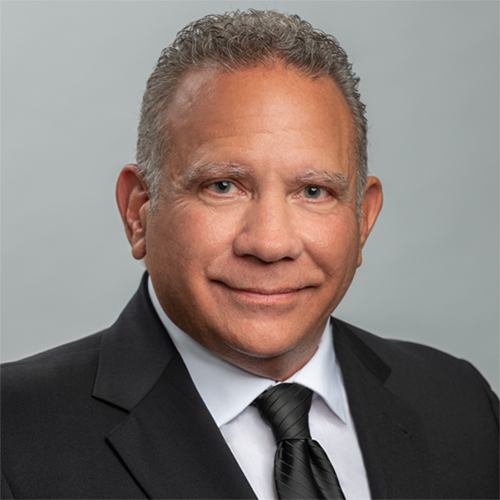 Robert M. Case
CEO
Robert M. Case joined Allredi as CEO in February 2022 after a 25-year career in the Distribution Industry. His experience includes Executive Management positions in Sales, Marketing and Field Operations.
Prior to joining Allredi, Mr. Case held various executive leadership roles in the Industrial Distribution Industry. He most recently he held the role of SVP / GM at Distributional International. Prior to DI he spent 15 years at Rexel, a global Electrical Distributor where he served as Vice President of the US Oil and Gas business, Vice President of the Central Region, Gulf Coast Region Manager and Director of Sales and Marketing for the Central Region.
Mr. Case holds a degree in Electrical Engineering Technology from Clemson University and has attended advanced business leadership programs at the Fisher College of Business at The Ohio State University and the IMD Business School for Management and Leadership in Lausanne, Switzerland.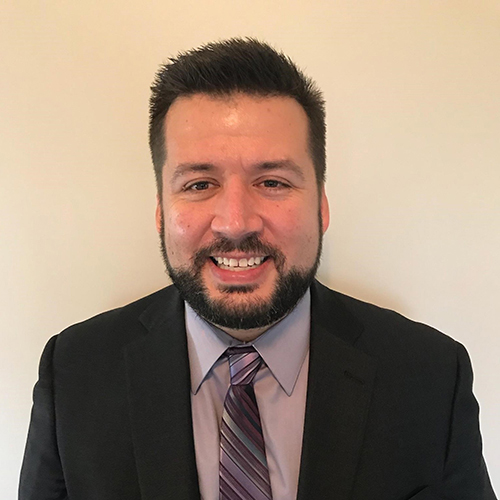 Matt Molumby
Chief Operating Officer
Matt Molumby is the Chief Operating Officer at Allredi, LLC. In this role, Matt has executive leadership responsibility and management oversight of all Operations, Rental, Manufacturing, Supply Chain, and IT. His primary focus is creating consistency in our operational processes and procedures at the branch level while aligning inventory management, replenishment, and IT to support branch operational execution that will deliver better customer service, enhance revenue generation, and improve overall profitability. Matt's 20+ year career has spanned manufacturing, engineering, operations, and project management with companies including General Electric, Litton Systems, Northrup Grumman, Owens Corning, and Cobham Aerospace before joining Allredi. Matt has had multiple executive leadership roles over the last 10 years with Allredi including Vice President of Engineering, Vice President of Operations and Manufacturing, West Region General Manager and, Senior Vice President of Operations before his current role.
Matt has a Bachelor of Science in Mechanical Engineering and Master of Business Administration from the University of Iowa. He obtained his Six Sigma Greenbelt Certification from General Electric and his Lean Certification through the Lean Aerospace initiative at M.I.T.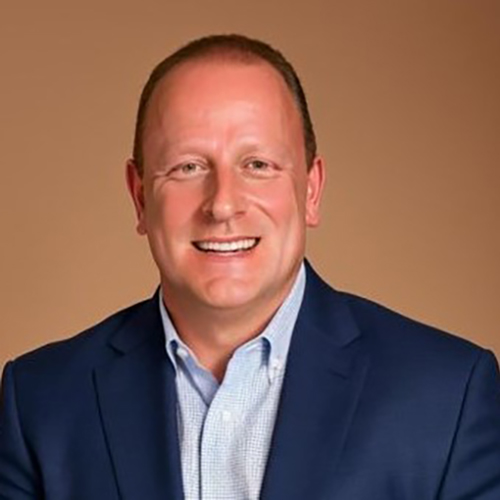 Mike Campbell
Chief Financial Officer
Mike Campbell joined Allredi as Chief Financial Officer in April 2023 and is responsible for the management and oversight of all accounting and finance operations. His experience includes over 20 years of various executive and senior leadership roles in the Industrial Services, Chemicals, and Offshore Drilling industries.
Prior to joining Allredi, Mike was the Chief Financial Officer of Allied Reliability, another portfolio company of The CapStreet Group, that specializes in industrial machine reliability. Prior to Allied, he worked as a consultant on various long-term assignments from Chief Accounting Officer to Chief Financial Officer, helping companies through complex situations such as bankruptcy and reorganization.
He started his career in public accounting at EY before spending 13 years in the offshore drilling industry, concluding with five years as Vice President & Controller before becoming the Chief Financial Officer of a single site chemicals company in the Gulf Coast area.
Mike earned his Bachelor's Degree in Accounting from Texas A&M University and is married with two daughters.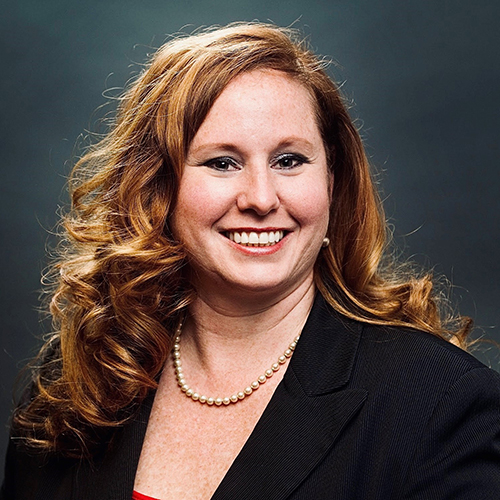 Sonya Bynum
Senior Vice President of Sales & Marketing
Sonya Bynum joined Allredi as SVP of Sales & Marketing in May 2023 after a 28-year career in the Manufacturing and Industrial Distribution Industry. Her experience includes Executive Management positions in Sales, Marketing, IT Management, Warehouse Operations and Supply Chain.
Prior to joining Allredi, Sonya held various executive leadership roles in the Industrial distribution market focused on the Gulf Coast region driving sales revenue, customer relationship building and leading inventory strategy improvements. Her most recent role was as Senior Regional Sales Manager for JPW Industries, a manufacturer of metal working, lifting and woodworking products. Prior to JPW, Mrs. Bynum was the Vice President of Sales & Operations for the IAT division of PSS Industrial Group.
Mrs. Bynum holds a master's degree in Oil & Gas Energy Law from the University of Oklahoma and a bachelor's degree in Business Administration & Management from LeTourneau University.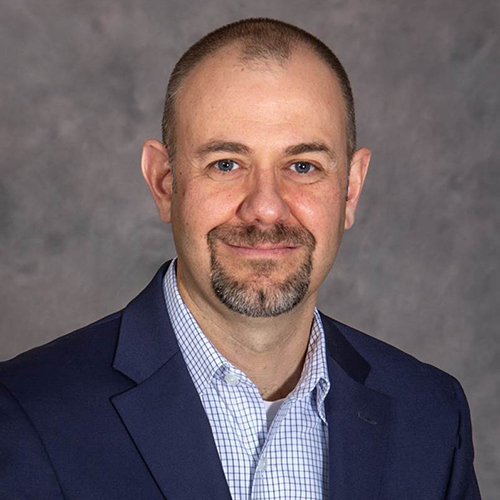 Matt Kelley
Vice President of Human Resources
Matt Kelley is the Vice President of Human Resources and manages the oversight of the Allredi Human Resources Department.
Matt comes from a strong distribution background in Human Resources, including talent development and management, recruiting, legal compliance, and organizational alignment. He has spent the last 10 years at Summit Electric Supply in HR leadership positions with his focus being on strategy, talent management, training, succession planning, employee engagement, and leadership development.
Matt attended the University of Kansas where he earned a bachelor's degree in Journalism; he also holds a Master of Arts in Counseling from Reformed Theological Seminary and will complete his Master's in Business Administration from the University of Illinois in December.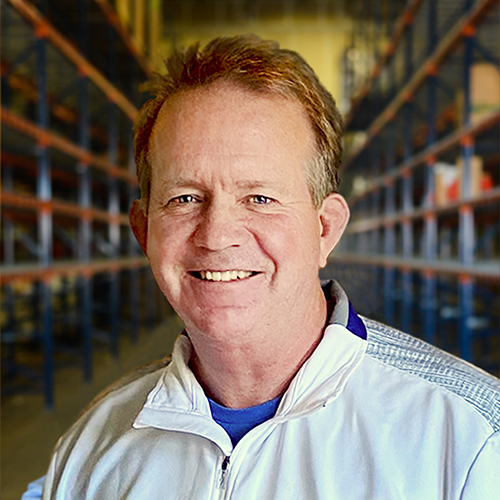 Bobby Wineski
Vice President of Sales
Bobby manages general operations for all branch locations in the Eastern region. His day-to-day role ensures each branch is profitable and operating efficiently.
On top of managing the eastern branch locations, Bobby also leads the sales teams in those locations. More than two decades of sales experience in the surface preparation industry make him an ideal person for this role.
Bobby began his professional career in 1996 when he started working for Marco. He moved over to working for Bob Schmidt, where he remained as it transitioned to US Filter, APE Companies, and eventually, Allredi.
He has a Bachelor of Finance from the University of New Orleans.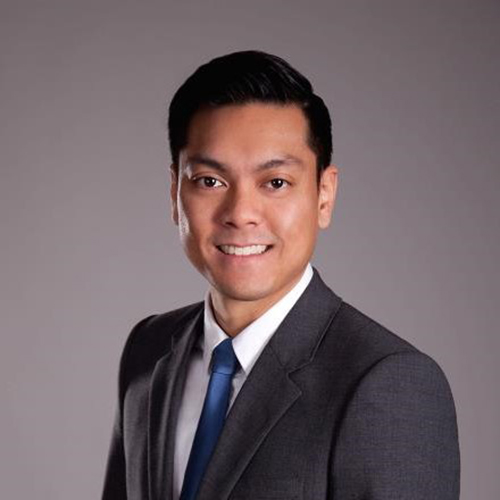 Vinh Nguyen
Vice President of Information Technology
Vinh Nguyen is the Vice President of Information Technology at Allredi. In his role, his goal is to help improve the quality and speed of our services and gain efficiencies and productivity by utilizing better technology. Part of this process includes ERP system upgrades in our US branch locations and integration with our Canadian locations. These efforts will increase the Allredi capabilities and change the way we operate and use our ERP system.
In his 18+ years of IT experience, Vinh has played key roles in unifying companies after a merger, combining processes and modernizing tools to save substantial amounts of money, and worked with multiple levels of management to communicate IT plans and participate in overall business planning. More than 10 years were spent leading IT organizations, starting at ExxonMobil before moving to the head of IT for PreCheck with SMB.
Vinh has certifications in Lean Six Sigma, ITIL, AWS, and Microsoft Azure. He received his MBA from the University of Houston and his BBA from the University of Texas at Austin.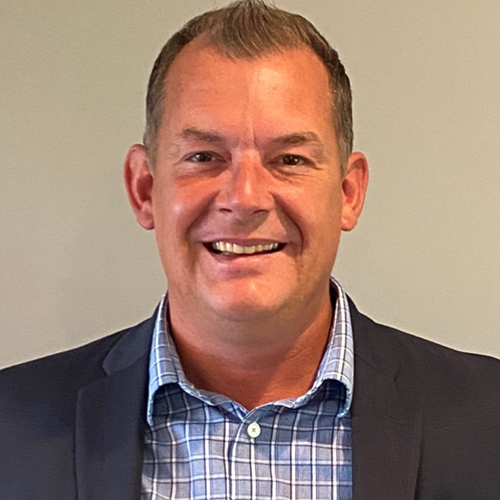 Ryan Hunter
General Manager & Vice President of the Canadian Division
Ryan joined Allredi as General Manager and Vice President of the Canadian division in April 2021 bringing with him over 20 years of experience in Manufacturing and Industrial Distribution. His experience includes leadership positions in Sales, Marketing, Operations, Purchasing and Supply Chain.
Prior to joining Allredi, Ryan had a strong track record of driving business results with key strengths focused on sales strategy and the continuous pursuit of a customer focused business culture.
In his previous role, Ryan spent 10 years with NSK Canada, Japan's largest industrial and automotive bearing manufacturer, where he had progressive leadership roles in Operations, Sales and finally General Manager of Canada.
Ryan holds a Bachelor of Commerce from the University of Windsor, a Business Marketing degree from St Clair College and a CPP professional Purchasing designation. In his spare time, Ryan enjoys renovation projects, boating and spending time with his family and two dogs.