Leadership Team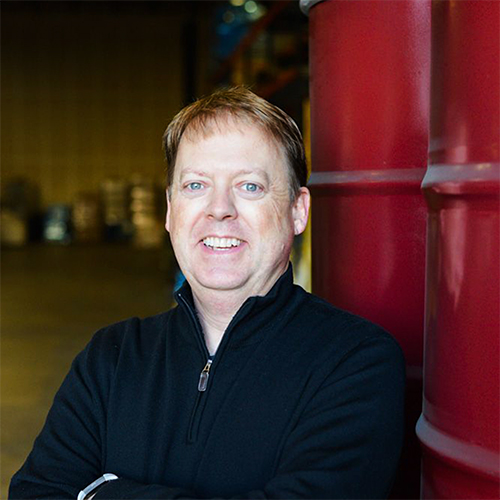 William "Bill" Ostmann
Chief Financial Officer
Bill joined Allredi, LLC in October 2018 as Chief Financial Officer. Bill is responsible for helping implement the company's strategy and collaborating with the management team to drive profitable sales growth, financial and operational performance improvements, and to build a best-in-class finance team. Bill is responsible for all accounting, reporting, financial planning & treasury functions, M&A activities, and lender and investor relations.
Bill has more than 25 years of extensive business and finance leadership in industrial manufacturing and distribution companies including significant experience with private equity owned businesses, technology system implementation projects, and leading M&A activities for more than 25 acquisitions aggregating more than $1 billion in acquisition price. Prior to joining Allredi, Bill served as Senior Vice President of Finance for American Tire Distributors, a $5 billion distributor of tires across North America. Previously, Bill was the Global Finance Director for the Consumer Division of UK-based Coats PLC, the world's largest manufacturer and distributor of thread and yarn. Bill began his career with Deloitte, progressing to the role of Audit Manager.
Bill earned a Bachelor of Science Degree in Accounting from Wake Forest University and is a Certified Public Accountant in the state of North Carolina.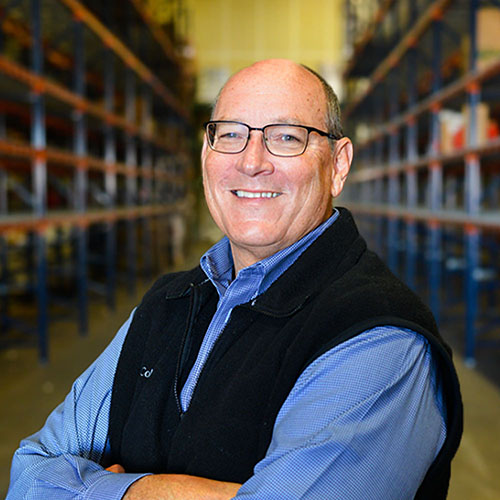 Woodie Perkins
Vice President of Information Technology
Woodie has an accomplished career of turning around organizations, driving increased performance and exceeding customer expectations. Armed with an amazing tenure spanning three decades, he is experienced in spearheading the development, communication, and implementation of effective IT systems and services.
During his career, Woodie has been phenomenally successful in establishing coherent and state-of-the-art IT strategies and tactics globally, taking into account current and future needs of the business.
Moreover, Woodie has the proven ability to lead operations of complex, mission-driven, collaborative projects/organizations.
Among his peers, Woodie is regarded as an expert in maintaining oversight of the Company's IT Systems, implementing ERP Systems, and IT infrastructure services that are reliable, scalable, and cost-effective.
Woodie has a Bachelor of Arts in Computer Information Systems from the Universtiy of North Florida and a MBA in Lean Management from Marion College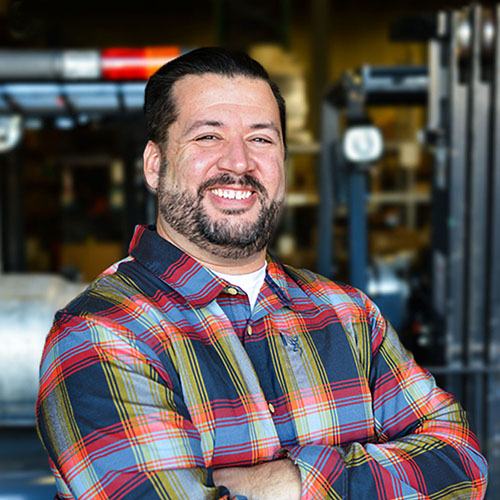 Matt Molumby
Vice President of Rental, Service, & Manufacturing
Matt Molumby is the Vice President of Rental, Service, & Manufacturing at Allredi, LLC. In this role, Matt ensures the continued high performance of the rental and service business units through a data driven management approach. Additionally, Matt has responsibility for Allredi's Program Management Office that overseas the integration of aquired businesses. Through the PMO role, he is tasked with successful project management of integration activities to deliver the business synergy case.
Matt's 20+ year career has spanned manufacturing, engineering, operations, and project management with companies including General Electric, Litton Systems, Northrup Grumman, Owens Corning, and Cobham Aerospace before joining Allredi. Matt has had multiple executive leadership roles over the last 10 years with Allredi including Vice President of Engineering and Vice President of Operations and Manufacturing before his current role.
Matt has a Bachelor of Science in Mechanical Engineering and Master of Business Administration from the University of Iowa. He obtained his Six Sigma Greenbelt Certification from General Electric and his Lean Certification through the Lean Aerospace intiative at M.I.T.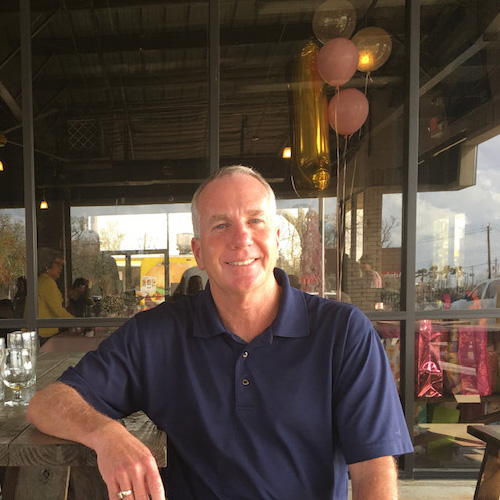 Richard (Rick) A Brown
Vice President of Supply Chain
Rick's entire career has been spent in industrial distribution, primarily in Supply Chain & Sourcing. He has worked at Texas Mill Supply, Wilson Supply, and DNOW.
Over his 40+ years in the industry, Rick has sat on numerous Supplier Advisory Councils which were integral in designing distributor marketing programs for industrial distribution. He has built lifelong supplier relationships, helping to ensure a competitive position in the market segments covered. He has worked closely with key sales & operations teams to establish and balance stock levels to meet the peaks and valleys associated with the industrial distribution business.
Rick grew up in Beaumont, Texas and has called Houston home for the past 43 years. He graduated from Lamar University in 1978 with a BBA in Marketing.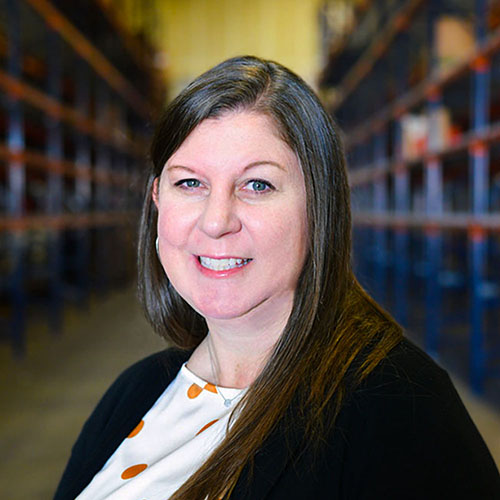 Amanda Keogh-Ehmke
Human Resources Director
As Human Resource Director, Amanda helps plan, lead, direct, develop, and coordinate the policies, activities, and staff of the Human Resource (HR) department, ensuring legal compliance and implementation of the organizations mission and talent strategy. Other areas of focus are strategic staffing plans, compensation, benefits, training and development, budget, and labor relations.
Amanda's 20+ year career began in retail management with emphasis in Human Resources. She joined Allredi in 2016 as the Branch Manager for Deer Park, and when the opportunity to manage the HR department presented itself, she took on the challenge. She loves being a partner for the team members, as well as the company.
Amanda holds a Bachelors degree from University of Colorado Colorado Springs, a License in Strategic Human Resource Leadership from Cornell University, and a Professional in Human Resources (PHR) Certification from the HR Certification Institute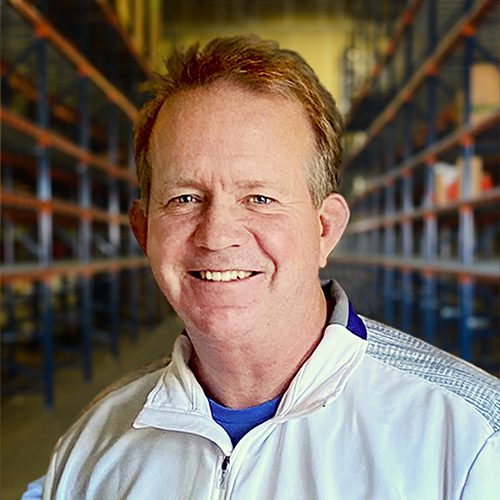 Bobby Wineski
East Region - General Manager
Bobby manages general operations for all branch locations in the Eastern region. His day-to-day role ensures each branch is profitable and operating efficiently.
On top of managing the eastern branch locations, Bobby also leads the sales teams in those locations. More than two decades of sales experience in the surface preparation industry make him an ideal person for this role.
Bobby began his professional career in 1996 when he started working for Marco. He moved over to working for Bob Schmidt, where he remained as it transitioned to US Filter, APE Companies, and eventually, Allredi.
He has a Bachelor of Finance from the University of New Orleans.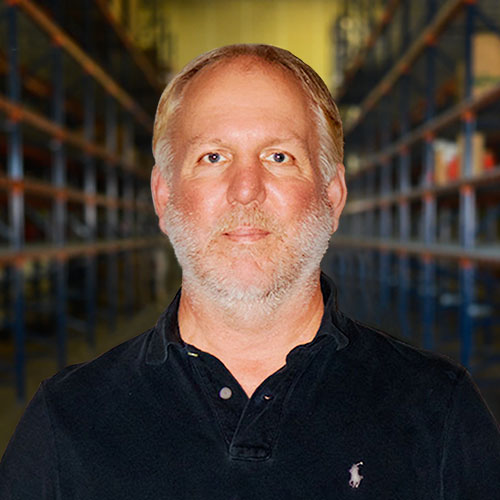 Tom Corey
West Region - General Manager
Tom is the General Manager of all branch locations in the Western Region of the United States. His role manages the day-to-day operations in his branches to ensure they are profitable and running efficiently.
His extensive career in distribution and operations spans several industries across decades. Tom worked for VF Corp and APS Inc. before joining the APE team in 2010 under US Filter and International Surface Prep.
Tom holds a Bachelor of Science in Industrial Technology from Rhode Island College