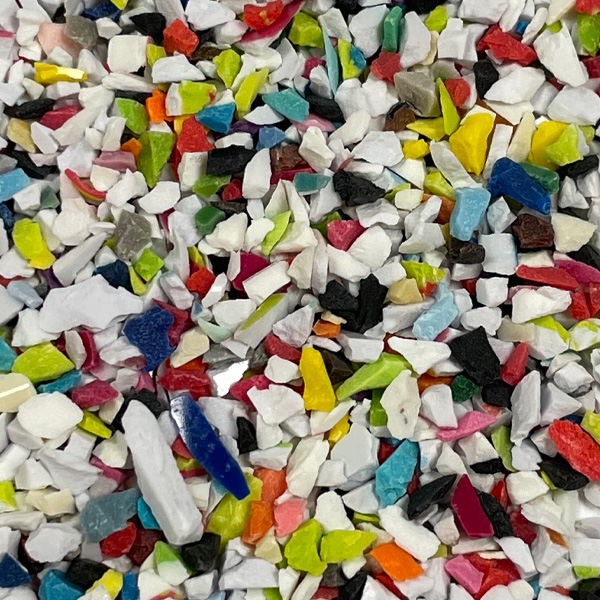 Description:
Plastic Media is widely used as an alternative to chemical or hand-stripping. It gently removes coatings without damaging the substrate.
Type 3 is the most aggressive of the three plastic media types. It is great for cleaning and stripping stubborn primers, paints, hydrocarbon deposits. It is also used for cleaning molds, steel, iron, and engines.
Common Uses:
Removing Powder Coatings
Cleaning Molds
Automotive Restoration
Physical Characteristics
Shape: Subangular
Hardness: 64-72 Barcol
Bulk Density: 42-45 lbs./cu.ft.
Specific Gravity: 1.2-1.5 g/cc
Free Silica: No Free Silica
Type: Recycled
Recyclability: High
Surface Etching: None
Packaging Options
Drums: 250 lbs.
Recommended Blasting Conditions
Nozzle Pressure: 60-90 psi
Working Distance from Surface: 6–36 inches
Inhaling dusts from abrasive blasting may result in serious injury, disease, or death.
According to OSHA, only a Type CE NIOSH-certified blasting airline respirator with positive pressure blasting helmet should be used for abrasive blasting.