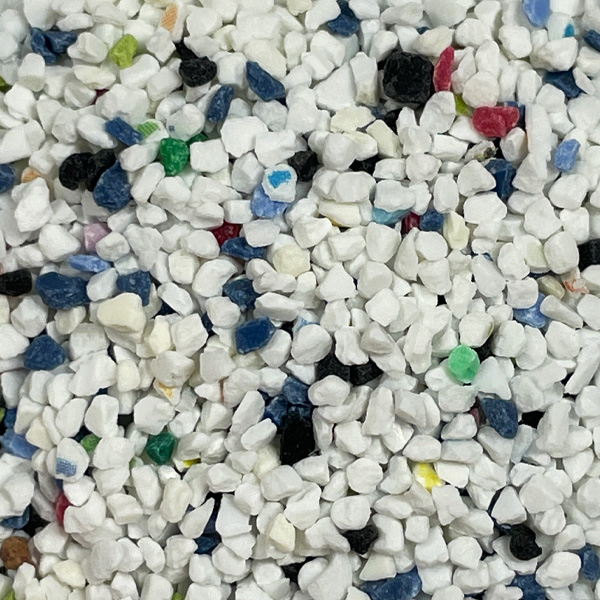 Description:
Plastic Media is widely used as an alternative to chemical or hand-stripping. It gently removes coatings without damaging the substrate.
Type II plastic media removes anti-corrosion coatings, paints, oils, waxes, sealants, hydrocarbon deposits, and adhesives.
Common Uses:
Removing Powder Coatings
Cleaning Molds
Automotive Restoration
Physical Characteristics
Shape: Subangular
Hardness: 54-62 Barcol
Bulk Density: 42-45 lbs./cu.ft.
Specific Gravity: 1.2-1.5 g/cc
Free Silica: No Free Silica
Type: Recycled
Recyclability: High
Surface Etching: None
Military Specification: MIL-P-85891A Approved
Packaging Options
Drums: 250 lbs.
Recommended Blasting Conditions
Nozzle Pressure: 60-90 psi
Working Distance from Surface: 6–36 inches
Inhaling dusts from abrasive blasting may result in serious injury, disease, or death.
According to OSHA, only a Type CE NIOSH-certified blasting airline respirator with positive pressure blasting helmet should be used for abrasive blasting.