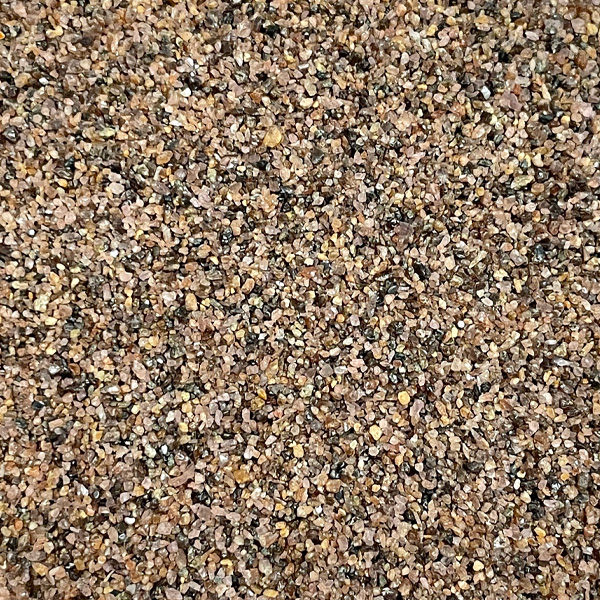 Description:
Alluvial Garnet has a sub-angular shape, hardness, and high bulk density, making it ideal for quickly removing thin to medium thickness coatings, mill scale, and rust. This lower-dusting abrasive naturally has low chloride levels, reducing surface contamination.
Common Uses:
Manufacturing/Maintenance
Bridges, pipelines, oil refineries, rail yards
Ship yards, storage tanks, water towers
Blast Rooms/Blast Yards
Physical Characteristics
Shape: Subangular
Hardness: 7.0-8.0 Mohs
Bulk Density: 130-150 lbs./cu.ft.
Specific Gravity: 3.9-4.0 g/cc
Free Silica: Less than 1%
Total Chlorides: Less than 7 ppm
Type: Mined Mineral
Recyclability: Medium
Surface Etching: Low
Packaging Options
Bulk Trucks: Available
Bulk Bags: 2200 | 4400 lbs.
Bags: 55 lbs.
Recommended Blasting Conditions
Nozzle Pressure: 90–100 psi
Working Distance from Surface: 18-24 inches
Inhaling dusts from abrasive blasting may result in serious injury, disease, or death.
According to OSHA, only a Type CE NIOSH-certified blasting airline respirator with positive pressure blasting helmet should be used for abrasive blasting.