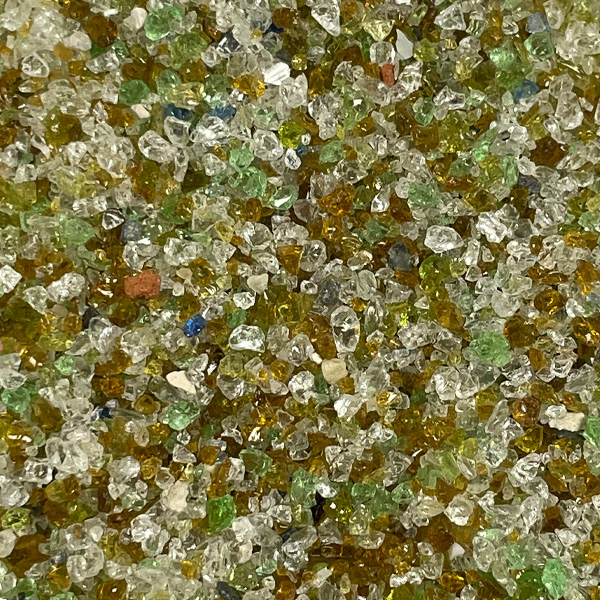 Description:
Crushed Glass is a 100% recycled abrasive product that can be used in a wide variety of applications. It cuts through mill scale and rust, providing a uniform mil profile while providing lower particle embedment than most other abrasives. This low-dusting abrasive enhances the natural luster of the surface without discoloration.
Common Uses:
Architectural precast & concrete applications
Brick & limestone restoration work
Bridge construction, steel fabrication
Pipelines & refineries
Shipyards
Wet abrasive blasting (slurry/vapor blasting)
Physical Characteristics
Shape: Angular to Subangular
Hardness: 6.0 Mohs
Bulk Density: 80 lbs./cu.ft.
Specific Gravity: 2.2 g/cc
Free Silica: Less than 1%
Type: Recycled
Recyclability: None
Surface Etching: Medium to High
Packaging Options
Bulk Trucks: Available
Drums: 2500 | 3000 lbs.
Bags: 50 lbs.
Recommended Blasting Conditions
Nozzle Pressure: 90–100 psi
Working Distance from Surface: 12–36 inches
Inhaling dusts from abrasive blasting may result in serious injury, disease, or death.
According to OSHA, only a Type CE NIOSH-certified blasting airline respirator with positive pressure blasting helmet should be used for abrasive blasting.