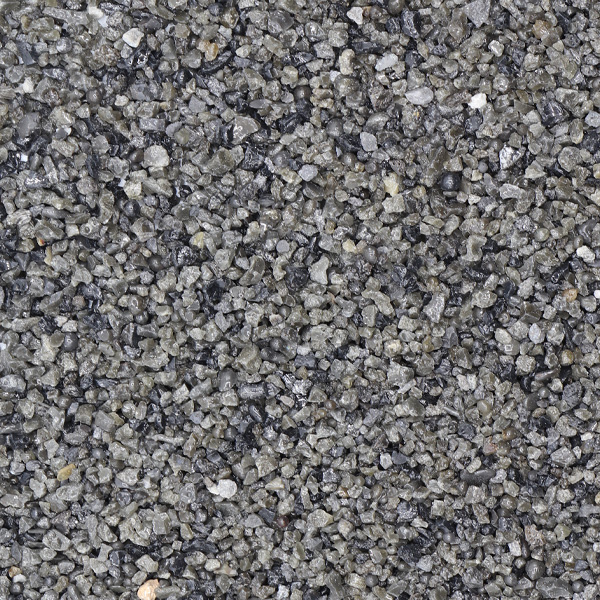 Description:
10X is a general purpose abrasive that is a great option for removing hard, thick, and challenging coatings with low dusting. The 40/70 grade is compatible with wet blasting machines and tackles corrosion and mill scale with ease.
Common Uses:
Steel Fabrication
Thick Coatings
Concrete
Mill Scale
Pipeline
Physical Characteristics
Shape: Angular
Hardness: 7 Mohs
Bulk Density (EpiX): 100-110 lbs./cu.ft.
Bulk Density (KinetiX): 87-105 lbs./cu.ft. (see tech data sheet)
Specific Gravity: 2.7 - 2.9 g/cc
Free Silica: Not Detected
Total Chlorides: Not Detected
Recyclability (EpiX): 4-12 times (see tech data sheet)
Recyclability (KinetiX): 3-6 times (see tech data sheet)
Surface Etching (EpiX): surface etching only
Surface Etching (KinetiX): 1.5 - 6 mil (see tech data sheet)
Packaging Options
Bulk Trucks: Available
Bulk Bags: 2,000 | 4,0000 lbs.
Bags: 50 lbs.
Recommended Blasting Conditions
Nozzle Pressure: 100-125 psi
Inhaling dusts from abrasive blasting may result in serious injury, disease, or death.
According to OSHA, only a Type CE NIOSH-certified blasting airline respirator with positive pressure blasting helmet should be used for abrasive blasting.